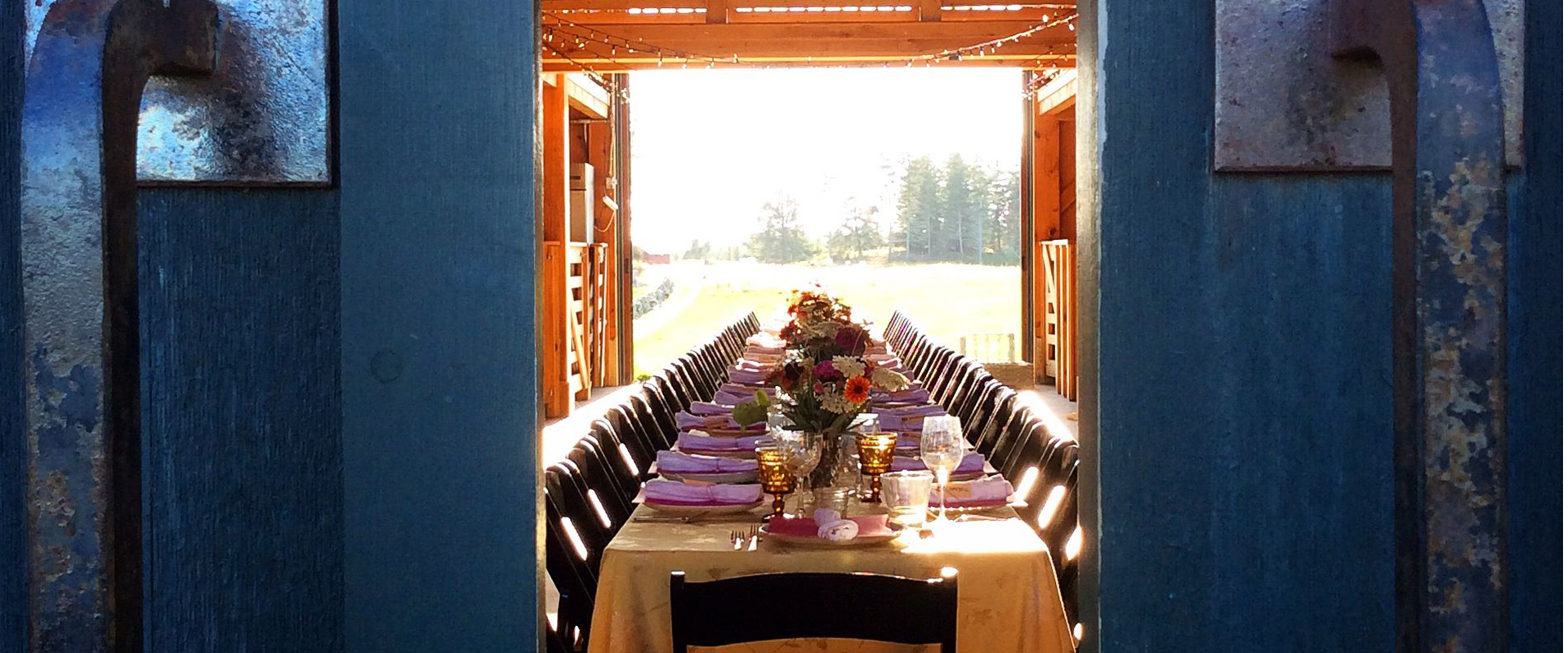 01 Jun

A "Treat for Two" Raffle Tickets are on sale until August 11, 2019

This "treat" includes a round-trip boat ride from Rockland and admission to a Nebo Lodge Barn Supper on North Haven at the historic Turner Barn for two people on August 16, 2019.

A $30 per ticket price for a chance at a price package valued at over $300!

We've made the reservations and paid for the meal – if you win, all you have to do is show up at the dock!

The evening includes:
– Your round-trip reservation on Captain John Morin's Equinox which sails out of Rockland. You'll enjoy a late-afternoon cruise across Penobscot Bay before landing at the North Haven dock, to return by 9:00 pm after a sunset, starlit, or moonlit trip across the bay.

– Guests at this now-beloved tradition enjoy a large, family-style feast featuring the freshest vegetables and meats raised at Turner Farm, including a seasonal cocktail and light appetizers served as they survey the farm grounds. The five-course meal, which includes locally brewed beer and wine, is served as the sun sets over the spruce-edged fields.
Details
Nebo Lodge Barn Supper Date: Friday, August 16, 2019
Departure from Rockland: 4:00 PM, returns by 9:00 PM
Drawing for the Raffle: Sunday, August 11 at the LCDC Family Fun Day Lobster Bake at Cider Hill Farm in Waldoboro. You do not need to be present to win. Should you win, we will contact you that evening so you can make your plans for the following Friday.
Get your Tickets on or before August 11: $30 each (prize value is $300+).
Tickets may be purchased with cash, check, or card via Square point-of-sale electronic device.
Pick up yours outside of Sherman's Maine Coast Book Shop on Main St. in Damariscotta during one of the following times:
– Monday, July 1, 8:00 AM–noon
– Tuesday, July 9, noon– 4:00 PM
– Thursday, July 18, 1–5:00 PM
– Saturday, July 20, 10 AM–2:00 PM
– Saturday, August 3, noon–4:00 PM
– Monday, August 5, noon–4:00 PM
Tickets will also be available at LCDC meetings (June 20 and July 18), at the Family Fun Day Lobster Bake on August 11, or by contacting Fundraising Chair Geoff Bates at gbbates@gmail.com or (207) 644-8776 to make other arrangements.
We cannot continue our good work without your generous support. Thank you!
Please remember though that donations and raffle ticket sales to the Lincoln County Democratic Committee are not deductible as charitable contributions for Federal income tax purposes.