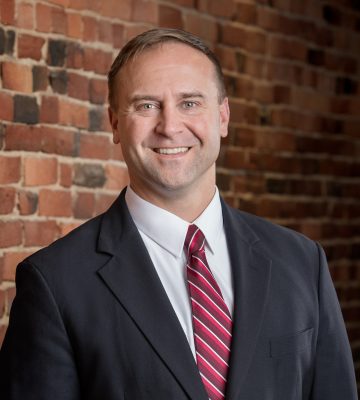 02 May

Adam Cote

Information provided by the Candidate.

I was born and raised in Sanford, Maine, where I live now with my wife Paulina and our five children. I attended Sanford High, Colby, and MaineLaw, and have a background in business, law, and the military, and have served on everything from local school boards to statewide boards. Some of you may remember in 2008 when I ran in a crowded primary against a "who's who" of the Democratic Party and came in a close second to Chellie Pingree, who I have supported since. I'm running for governor because for the last seven and a half years Maine has lagged New England and the rest of the country on jobs, economic, and income growth. The next governor of Maine has to have a plan, and a focus to grow our economy if we're going to pay for the things we need, like healthcare for all of our citizens, a clean environment, and strong public schools. My plan focuses on three key areas:

1. Infrastructure – particularly broadband, where we are one of the worst in the country.
2. Workforce training – I haven't been to a business in Maine yet that hasn't had problems with recruiting, retention, and attrition management. Maine should be investing in our people.
3. Focusing on our competitive advantages – bringing key stakeholders and industries together to grow Maine's economy.

You can read more about my plan to grow Maine's economy, and my positions on the issues at my website (www.coteformaine.com) under the "ISSUES" tab.

Don't forget to VOTE on June 12!
New Leadership, Strong Economy
Adam Cote is the first declared Democratic candidate for Governor of Maine in 2018. He is running based on his commitment to service, his love of Maine, and his belief that the state needs new leadership to build a strong economy that works for all Mainers. Cote's leadership experience comes from over twenty years in the United States Army National Guard, sixteen years of experience as a clean energy entrepreneur, and a lifetime of civic involvement in his hometown of Sanford, Maine—a community working hard to reinvent itself and create new opportunities since its mills closed.
Military Leadership and American Values
Cote is a decorated combat veteran and Major in the Maine Army National Guard. His first deployment was to Bosnia in 1997, where he escorted war criminals to The Hague for their trials. While in Bosnia he developed a lifelong friendship with his interpreter, and worked for over a year to bring his son to Maine for an education. In Iraq, Cote led over one hundred convoys on some of the most dangerous roads in the world. He and his unit built medical clinics and schools in devastated communities across the country, and when Adam saw the need for more help than the military could provide, he enlisted the aid of other Mainers with his Adopt an Iraqi Village program.
While stationed in Mosul, Adam and his unit survived a suicide bombing in a dining hall that killed twenty-two people and wounded seventy-two others in the single deadliest suicide attack on U.S. forces throughout the entire Iraq War. Adam and his unit cared for the wounded in the chaos, and Adam received the Army Commendation Medal for his leadership during the crisis. Adam's final deployment was to Afghanistan, where he received the Bronze Star for his leadership of a formerly dysfunctional unit from another part of the country.
Business and Private Sector Leadership
Adam is a leader in Maine energy policy who has worked hard for sixteen years to protect Maine's future through innovation. He currently leads the Energy and Utilities practice at Drummond Woodsum, where he consults on renewable energy projects across the state. Adam is also the cofounder and CEO of Thermal Energy Storage of Maine, a company that develops off-peak heating and cooling solutions to save consumers money and reduce waste. In 2013, while serving his third wartime deployment, Adam was honored as a White House Champion of Change for his work as "a veteran working to advance clean energy and climate security."
Family and Community Involvement
Adam is a graduate of Sanford High School, Colby College, and UMaine Law. He lives with his wife Paulina and their five young children in Sanford, Maine. He has served on numerous local and statewide boards, including the Sanford School Committee and the board of the Midcoast Regional Development Authority. Adam received the Synergize Sanford Community Leader Award in 2014.
Adam is a traditionally financed candidate, and we accept donations through our secure online portal at www.coteformaine.com/contribute.