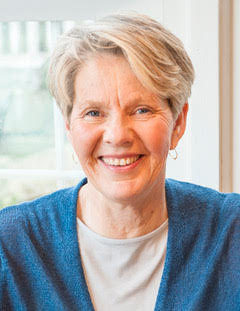 02 May

Betsy Sweet

Information provided by the Candidate.

I'm running for Governor to fix healthcare, to make sure people have good paying jobs and a secure retirement, and to make sure our beautiful environment is protected. I'm an experienced advocate and have spent the last 35 years fighting and winning victories for working families, women, the elderly, and people with disabilities, as well as many other everyday Mainers. I co-authored and helped pass the first-in-the-nation Family Medical Leave Act, as well as the first Clean Elections Law, which I'm now using for my campaign for Governor. I'm the only Democrat running for Governor who is running clean, which means I won't accept any money from large donors, corporations or special interests. I'm running a people-powered, special interest-free grassroots campaign. Over 4000 everyday Mainers have given $5 to the Clean Elections fund in support of my campaign. Together, we can do this. Let's take back our government from special interests and put it back in the hands of the people.
Betsy Sweet for Governor. New progressive leadership. New courage to get the job done for Maine.
"Never give up"
Betsy's mother taught school while raising five children. Her father managed a restaurant. During the summer, while her grandparents pulled lobster traps to make ends meet, Betsy's job was to catch fish for the family dinner. "My mother never said, 'can't,'" says Betsy. "She said, 'You just get it done.'"
Betsy's dad always told her, "Leave a place better than you found it. Never give up." He meant that to mean "sweep the floor"; she took it to mean "change the world."
After college, Betsy went to work for a women's peace organization. Then she took 36 Maine students to the Soviet Union in a citizen's effort to forge peace between the Cold-War rivals.
Single mother. Small business owner.
Proven progressive pioneer.
Betsy went on to become a pioneer in progressive advocacy in Maine, as a women's rights activist. She helped found the Dirigo Alliance, Equality Maine, the Maine Center for Economic Policy and many other coalitions over the years, knowing we are stronger together. Her work to craft Maine's Clean Elections law and Family Medical Leave Act became models for the rest of the nation.
Today, Betsy runs an advocacy business that fights for the interests of women, seniors, people with disabilities, victims of abuse and discrimination, and Maine's environment. Most importantly, Betsy is devoted to raising her three amazing daughters.
I'm the only Democratic Clean Elections candidate for Governor, which means I am the only candidate who won't take money from big donors, corporations, or PACS. That means that your $5 contribution to Clean Elections on my behalf (Elizabeth Sweet) has a huge impact.
Please consider making a $5 qualifying contribution. The link is www.maine.gov/cleanelections.