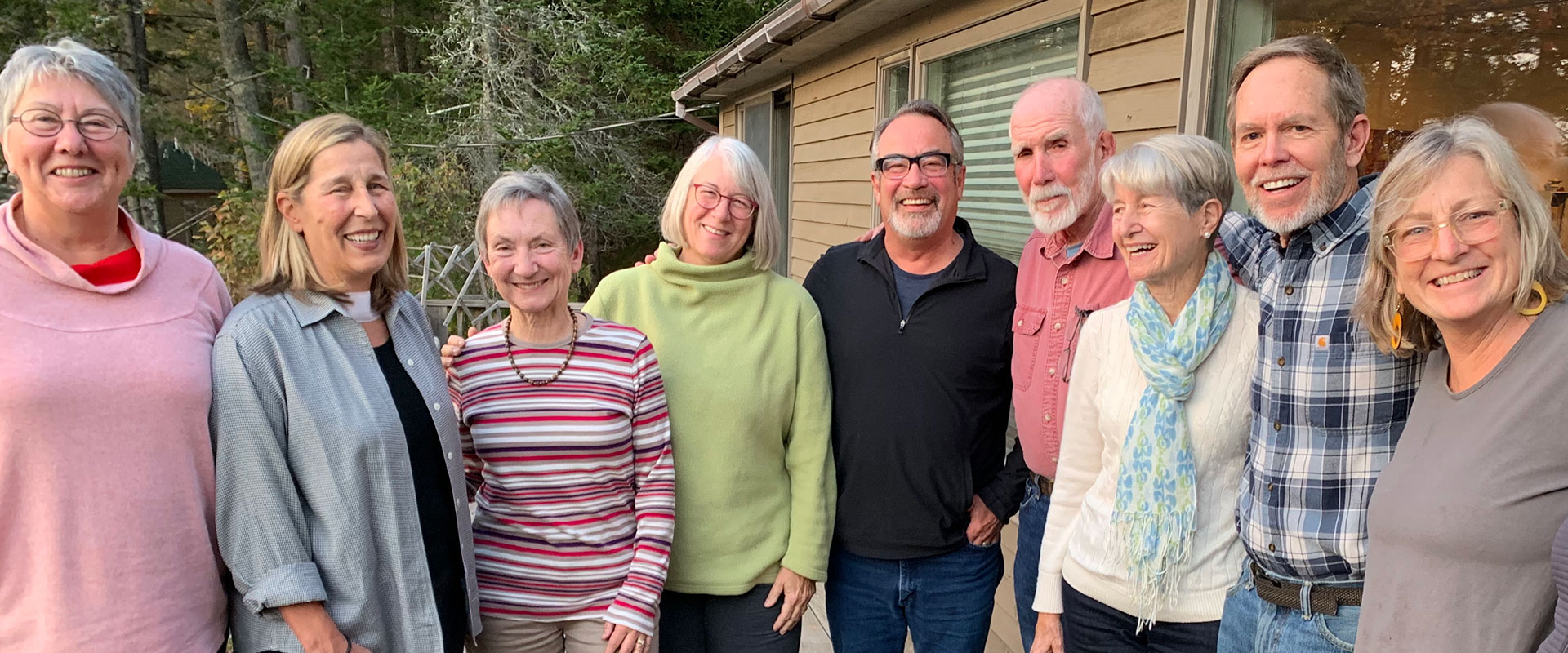 29 Oct

Boothbay Region Democrats Meet
FOR IMMEDIATE RELEASE
Submitted by Leeanne Pander
The municipal Democratic committees of Boothbay, Boothbay Harbor, and Southport have been combining their resources over the last two years in working towards local elections and events which advance Democratic values. The Boothbay Region Democratic group met recently at William and Paula Arsenault's Boothbay home on the afternoon of Oct. 24.
Democratic municipal chairs, vice-chairs, secretaries, and treasurers were present to discuss the upcoming primary on March 3, town caucuses on March 8, and other strategies, events, and programs which enhance civic (and civil!) engagement and conversation in the Boothbay region community. General discussion centered on issues in need of focus for the coming election year of 2020. The next meeting will be in early December, the exact date TBA in the coming weeks.
Aligned with and assisted by the Lincoln County Democratic Committee, the Boothbay Region Democrats share their purpose of 'promoting ideals, principles, and philosophies leading to an effectively functioning government of and for all the people.' Issues of great concern for the Boothbay region group include healthy stewardship of land and waters, smart growth via community engagement, fair taxes and thriving communities, quality educational opportunities, affordable healthcare, policies that strengthen families, and a decent day's pay for an honest day's work. While highly aware of national politics and machinations, the focus of this group is kept local, and action taken is largely independent of national level party politics.
The Boothbay Region Democratic group is open to those who share the same concerns and willingness to engage in advancing Democratic values of social and economic justice, and are energized to participate at a local level.
For more information contact Paula at 207-380-7554, or visit the Boothbay Region Democrats' Facebook page.