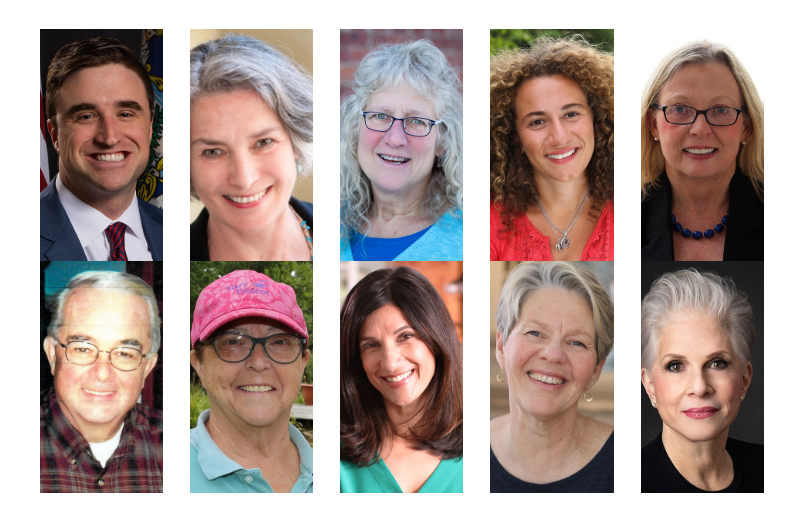 25 Jul

Candidates and elected officials to attend Democrats event on Aug. 11
FOR IMMEDIATE RELEASE
Contact: Geoffrey Bates at (207) 644-8776
WALDOBORO, ME, July 25, 2018 – The registration deadline for the Lincoln County Democratic Committee's (LCDC) Family Fun Day Lobster Bake is fast approaching. The LCDC advises those who want to attend this lively event, which will feature prominent Democratic personalities and U.S. Senate contenders, to make their reservations as soon as possible. The bake will take place at Cider Hill Farm, 785 West Main St. in Waldoboro on Sunday, Aug. 11. The deadline for making reservations is Monday, Aug. 5.
Special guests joining LCDC members and progressively-minded voters who'll enjoy music, oysters, and wood-fired lobsters during the afternoon include Treasurer for the State of Maine Henry Beck, Maine State Speaker of the House and U.S. Senate candidate Sara Gideon, Maine State Senator and Senate Majority Whip Eloise Vitelli (Senate District. 23), Maine State Representatives Chloe Maxmin (House District 88), Holly Stover (House District 89), and Allison Hepler (House District 53), Lincoln County Commissioners Bill Blodgett (District 2) and Mary Trescot (District 3), Maine State Democratic State Committee Chair Kathleen Marra, and U.S. Senate candidate Betsy Sweet.
What better way to enjoy a fine August afternoon than having fun enjoying local seafood, drink, and music with fellow Democrats and friends, including some of the great leaders we've helped to elect," said Chris Johnson, Chair of the LCDC.

Tickets for the lobster dinner are $40 per person and include lobster, mussels, corn, potato salad, coleslaw, watermelon, and soft drink. Non-seafood and children's options are also available. Fresh oysters, beer, and wine will be offered for an extra charge at the cash bar.
The LCDC asks those interested in attending should make reservations by visiting http://lincolncountydemocrats.com/lobster. From this page there are options to download a form to mail or to follow a link to a secure online reservation site.
The LCDC "Treat for Two" raffle prize will be drawn during the bake but the winner does not have to be present to win. This $300 prize value includes a private boat trip from Rockland to North Haven Island, dinner at the historic Turner Barn with panoramic views of the bay, and a moonlit return by 9 p.m. to the Rockland pier. More information about the prize can be found by visiting http://lincolncountydemocrats.com/raffle. Tickets are $30 each.
Interested individuals can get more information about the event or the raffle by contacting Geoff Bates at gbbates@gmail.com or 207-644-8776.
Funds raised through these initiatives will be used for grassroots organizing by the LCDC to promote the nomination and election of candidates who advocate the ideals and principles ensuring an effective, democratic government of and for all the people.
ABOUT THE LINCOLN COUNTY DEMOCRATIC COMMITTEE
The Lincoln County Democratic Committee (LCDC) promotes the ideals, principles, and philosophy we share as Democrats. The nomination and election of candidates who advocate these ideals and principles ensure an effective, democratic government of and for all the people.