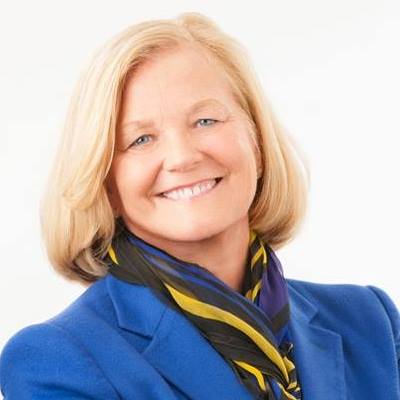 20 Jun

Chellie Pingree
CANDIDATE FOR RE-ELECTION
U.S. CONGRESS DISTRICT ONE
Information provided by the Candidate.
I'm running for reelection because Mainers in the First Congressional District deserve a strong fighter in their corner.
Mainers, regardless of party, are concerned about the day-to-day issues that matter to them — like how to afford their health care premiums and prescription drug costs, or pay their student loans and heating bills, finding better paying jobs and trying to make ends meet. Those are the issues that keep me up at night and working for you everyday in Congress.
Some politicians in Congress are trying hard to tip the scales in favor of the wealthy, at the expense of working people. The trillion dollar tax giveaway to corporations and the ultra-rich puts Medicare and Social Security at risk and will have long-term effects for our children and grandchildren. Instead of allowing politicians to slash these programs that seniors in Maine rely on, I'm fighting to protect and expand them.
Our country is also experiencing a dangerous lack of leadership in the White House which is causing chaos in the lives of real people across the country, especially in vulnerable communities. Hateful policies that target immigrants, women, people of color, the LGBTQ community, and low-income people have no place in our America, and we must do everything we can to stand against these attacks and hold those in power accountable.
Chellie Pingree has lived on the offshore island of North Haven, Maine, since she was a teenager. On North Haven, she has been an organic farmer, raised three children and started two successful small businesses. After serving as the town's tax collector (a job no one else wanted), she became the chair of the local school board and eventually was elected to the State Senate from a predominantly Republican district. In 2008, she was elected as the first woman to represent Maine's First District in Congress.
During Chellie's time in Congress, Democrats have been in both the majority and the minority — but whether or not her party controls Congress, and despite a highly partisan atmosphere, Chellie has found a way to get things done. Chellie currently sits on the powerful Appropriations Committee, where she has fought to expand opportunities for working families, protect our veterans, and worked to expand access to health care.
Throughout her career of public service, the lessons she learned in those early days on North Haven have always been her guide: Be accountable to your neighbors, and always use your common sense.
Chellie believes that the corrupting influence of unlimited money in politics must end and supports efforts to enact real campaign finance reform and overturn the disastrous Citizens United decision.
Her campaign has always been built on grassroots donations from supporters like you. If you'd like to make a gift to her campaign, please click here: https://secure.actblue.com/donate/pingree-lcdc-2018
Note: Maine Clean Elections funding is only available to State House, State Senate and Gubernatorial candidates.