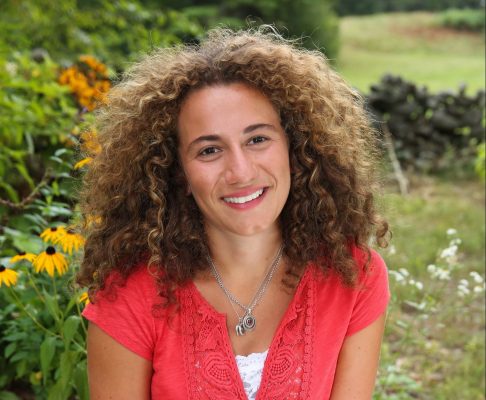 23 Jun

Chloe Maxmin
CANDIDATE FOR STATE REPRESENTATIVE HD88
representing Chelsea, Jefferson, Nobleboro (part) and Whitefield
Information provided by the Candidate.
I am running for the House Seat in Maine's District 88 because I love my home and community. This is where I grew up and want to spend the rest of my life.
I have been a community organizer since I was twelve years old. For thirteen years–over half of my life–I have been working with communities in Maine and around the country to call on our politicians to take action, to fight for us, to respect us. We build movements that demonstrate the people's collective calls for climate action, access to healthcare, debt-free education… Our politicians continuously fail to fight for justice and stand up for their constituents.
I am so tired of begging people in power to do the right thing. Everything that we love and care about depends on effective politics and–more importantly–effective politicians to put forth policies that benefit the many, not the few.
Our political system has been failing me, my generation, and my neighbors for my entire life. It's time to elect bold politicians who will inject new energy and vision into politics.
So far, we've been endorsed by Maine AFL-CIO, Maine Education Association, Maine State Employees Association–SEIU Local 1989, Run for Something, MoveOn.org, EqualityMaine, and People for the American Way. We've had over 40 Letters to the Editor in local papers for our campaign (and counting). We had almost a dozen house parties before the Primary and dozens of people volunteer with us to get-out-the-vote. This is our movement that won the District 88 Democratic Primary with 80% of the vote. And this is just the beginning. Please reach out if you want to get involved!"
I am a lifelong Democrat, Clean Elections candidate, and Nobleboro native running for the Maine House of Representatives in District 88 (Chelsea, Whitefield, Jefferson, and part of Nobleboro).
I grew up on my family's farm in Nobleboro. For as long as I can remember, I have loved our community more than anything. I have devoted my life to fight for Maine. When I was twelve, I became involved with local issues to build political power that protects Maine's past and invests in our future. I started the Climate Action Club at Lincoln Academy and worked with students, teachers, community members, and businesses. I went to Harvard College and co-founded Divest Harvard, a campaign calling on Harvard University to divest from fossil fuels that ultimately drew 70,000 supporters. The day after I graduated in 2015, I moved back to Maine to organize. I worked on Bernie Sanders' campaign and Ben Chin's Mayoral campaign in Lewiston. I have organized with Maine People's Alliance, 350 Maine, and Campaign Earth. Now I am running for office to fight for my home and community in Augusta.
In District 88, we need to support aging family members while laying a foundation for young people to build their futures. This campaign is about affordability and accessibility to in-home care. It's about fostering new creative businesses and investing in our schools. It's about building communities that are resilient in the face of climate change, supporting reliable renewable energy, and ensuring that our local economies will flourish.
Chloe is running as a Clean Elections candidate to keep big money out of local elections. To qualify for funding, Chloe needs $5 contributions from voters in District 88. The money goes straight to the Clean Elections Fund. Voters from any party can make a contribution.
If you live in Jefferson, Whitefield, Chelsea, or north Nobleboro, please click here to make a $5 contribution to the Clean Elections Fund.
This is how we get big money out of politics. Thank you very much for your support!