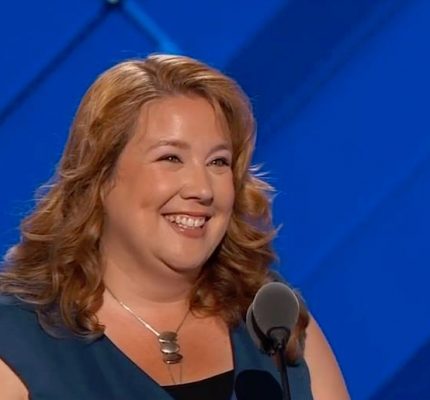 02 May

Diane Russell

Information provided by the Candidate.

Lincoln County Democrats know more than most the importance of the New Deal, and how far we have come away from its core principles. Instead of the long-standing sacred ground, we are seeing roll-backs continuously at the state and federal level. Maine needs a new New Deal, with a full economic security bill of rights with the right to health care at the top of that list. I am running for Governor to put political and economic power in the hands of the people – where it belongs. I am running an underdog campaign against a lot of establishment resources, but our campaign is bringing new, visionary ideas to Maine and with RCV it's possible to win on those ideas!
Fight Like A Girl
Diane Russell grew up in a mobile home in Bryant Pond, Maine. Her dad is a flatbed truck driver for a paving company and her mother is a nurse. "I'm running for Governor to make the economy work for hard-working Mainers, like my parents," says Diane. She knows how hard it is to get by because she's been there. When she first ran for office, she was working behind the counter at her local, neighborhood convenience store earning $8 an hour. As Governor, she'll fight for the working families and rural Mainers who are getting left behind. She'll fight for higher wages, affordable healthcare and to eradicate opioid addiction. She believes every child deserves a great education and that we must make a public college education universal, so our children can compete with the best in the world.
Diane served in the Maine House for eight years where she championed working families, many of whom have been left behind and forgotten in a system rigged for the elite. She was a key leader in reforming Maine's political system as a long-time champion of Ranked Choice Voting. Last year, she took on the DNC's out-of-touch Superdelegate system on behalf of Sen. Bernie Sanders, where she delivered a powerful speech about the importance of fixing our broken political systems. She also led the fight to legalize marijuana, which will boost the economy all across Maine once the market rolls out.
I fight for the people I met from behind the store counter. I fight for people like my parents who drive trucks and look after the sick. As Governor, I'll fight every day for them to make their lives a bit easier by fighting to put more power back in their hands."
Running a small donor campaign with an average donation of $40! We could use your support. Donate online at www.DianeMRussell.org!