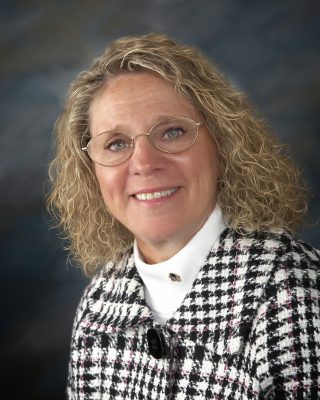 02 May

Donna J Dion

Information provided by the Candidate.

In all the gubernatorial candidates, I have the most comprehensive administrative experience. I utilize all the tools available to me to make the soundest decision that will positively impact a broad band of issues for Maine, such as listening to those impacted, reviewing and evaluating the situations, caring about the pros and cons of issues and bringing to the table the right people who can carry a plan forward. Also as important I am not a push over, knowing the goals and implementing a plan to move Maine forward is my number one agenda item.
Born and Raised in Biddeford, MAINE
I Officially declared myself as a Democratic Candidate for Governor on Jan. 2, 2018.
I am 66 years old, Franco-American. Lived in Rochester N.Y. for 5 yrs. in the early 80s. I have been married for 40 years to Mike, one son, Gary our daughter-in-law, Michelle, two grand daughters, Makayla and Katanna, both sophomores in college
I promote common sense leadership combined with my 45+ years of comprehensive diverse professional financial expertise makes me a great candidate for governor.
My last position consisted of 12 of the 20+ years working as a finance director for two Portland non profit agencies. With both Port Resources and Creative Work Systems I was responsible for the day to day financial accountability, as well as developing recommendations on the ever changing financial funding coming out of Augusta.
I was Mayor of the 6th largest community in Maine, Biddeford, and was simultaneously Chair of the School Committee, I served 3 terms, 6 yrs. As Mayor I provided leadership in the development of the Air Toxic Ordinance for Biddeford. I also established and facilitated the a committee that developed the University Zone for the University of New England. I was the author of the original Coastal Commission Ordinance, which gave the coastal residents a direct voice in any new coastal developments and derailed the coastal community from seceding from Biddeford.
I spent 12 years with Time/Warner, setting up their first business operation in the Portland/South Portland area. My 12 years with Time Warner entailed many aspects beyond the boundaries of Maine. I became a trouble shooter, going to other Time Warner locations having problems with the business operations. I would go up to 2 weeks and assist strangers in addressing the errors and help them develop a recovery plan and an implementation schedule. My success as a trouble shooter provided an opportunity for me to relocate to Rochester N.Y. as their Business Manager.
I worked for York County Community college in two capacities, first I was the coordinator of the largest State funded Quality Center training program. I successfully placed 307 new employees into the metal trades industries. I was also an instructor for York County Community College's Entrepreneurial Program.
I have over 20 years of community volunteering, 5 years with Coastal Counties Workforce Board,11 years on the Salvation Army Advisory Board, 3 years on both the Biddeford/Saco Economic Development Council and Biddeford/Saco Chamber of Commerce. I also spent 3 years chairing the Biddeford Downtown Development Commission, a member of the advisory boards for the Heart of Biddeford and City Theater.
I have strong concerns about education, taxes, health care and jobs creation and also the need to develop a strong training program for the new workforce. My goal is to work with each community "one size does not fit all". I am currently self employed as DC Consulting, providing financial support services to profit and non profit organizations.
Not a clean election candidate but operating under the seed fund requirements, have not accepted any Pac or special interest funds and only collected personal contributions in the amount of $5 to a maximum of $100 per person. I am also accepting personal contributions from friends and family members who live out of State.