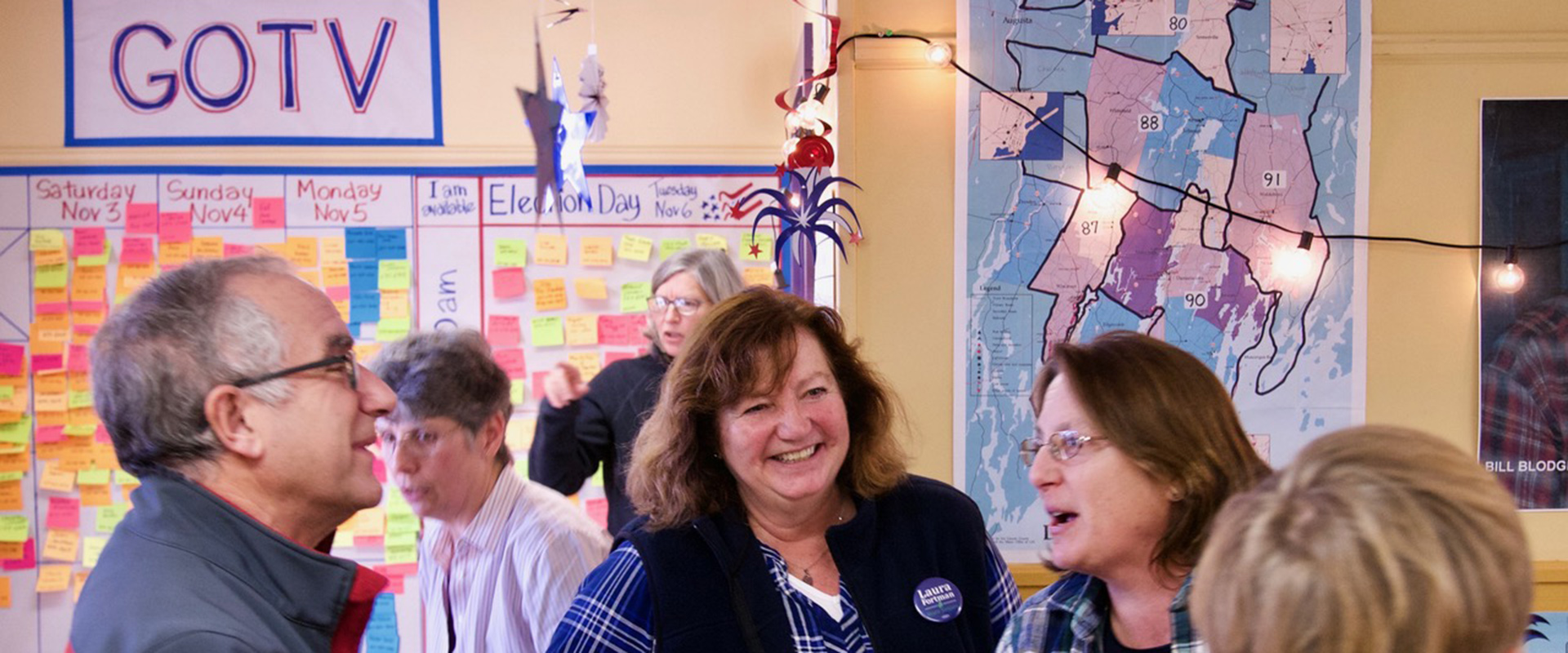 08 Nov

ELECTION RESULTS AND THANK YOU

Lincoln County is fully part of a new blue wave of optimism and forward-thinking energy in Maine. We can be so proud of the HUGE numbers of volunteers who stepped forward to support our amazing slate of candidates.

We are sending Holly Stover (House #89), Chloe Maxmin (HD #88), and Mick Devin (HD #90) to the Maine House—what a trio of smart, caring, innovative, decent people to represent us. Natasha Irving will be our new District Attorney— an historic Democratic win! Bill Blodgett will continue his service as County Commissioner D2, and Todd Brackett stays on as Sheriff.

Of our "outlier" candidates, Eloise Vitelli for Senate #23 (Dresden) and Allison Hepler for House #53 (Dresden) won their races while Steve Ball for House #80 (Somerville) lost to an incumbent.

And, although we are disappointed that Laura Fortman (Maine Senate #13), Jason Putnam (House #87), and Zak Ringelstein (U.S. Senate) didn't win their races, all against incumbents, their dedication to working on issues that truly improve people's lives will undoubtedly continue. We have not seen the end of their contributions to our community.

It was an endless Election Night (we didn't get Jefferson's returns until 8:30 Wednesday morning!). Governor-Elect Janet Mills's victory helped buoy the crowd, along with Chellie Pingree's decisive win for re-election to U.S. Congress D1 and the hopeful win of Jared Golden for Congress D2.

We are a bit tired, but soon will be ready to build on our success. Thanks again to all with huge appreciation to April Thibodeau, Howard Waxman, Marilyn Buhyoff, and Sandie O'Farrell — the amazing GOTV team, to the candidates' campaign teams, to the countless canvassers, phone bankers and letter writers, to sign painters and sign placers, to house party hosts and donors, to our Communications Committee led by Autumn Mahoney and Geoff Bates, and last but not least, to the unstoppable, creative Barb Burt, our tireless Campaign Chair.
---
Looking for Election Data? Check out the BDN where you can view by State, County, Town or Race.
For a special look at the results, join us on Wed., November 14, 6:30 PM at our LCDC Monthly Meeting where we'll be joined by Portland Press Herald columnist Bill Nemitz. This will be our last meeting at the Victory 2018 Campaign Office, 521 Main St in Damariscotta (across from Round Top Ice Cream, next to the Y, above Subway).
---
Did you volunteer this year? Thanks! And please help share your experience by completing an online survey.