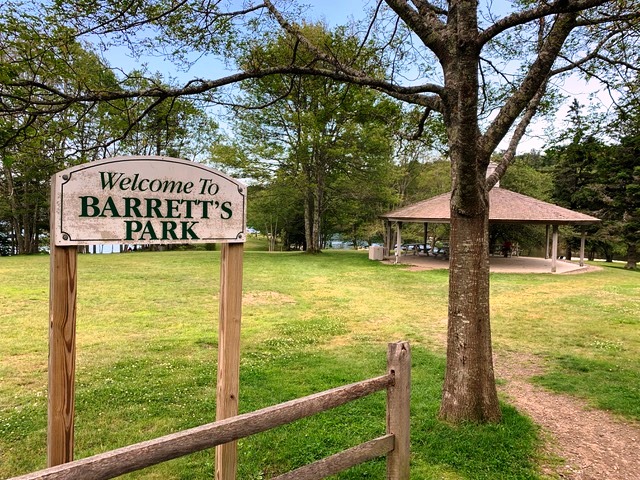 30 Jun

Grill & Chill Community Picnic set for July 13

BOOTHBAY, ME, June 30, 2019 – Boothbay, Boothbay Harbor, and Southport Democrats are hosting a community picnic on Saturday, July 13, from noon to 4 p.m., rain or shine. In the beautiful setting of Barrett's Park, 131 Lobster Cove Road in Boothbay Harbor, the "Grill & Chill Community Picnic" is free and open to the public. In a spirit of community, collaboration, and celebrating what unites them, the Boothbay Region Democrats are set to host a fun, summer event with food, music, and guest speakers. Grilled hot dogs, hamburgers and veggie burgers, and light beverages are provided, as well as side dishes and desserts contributed by members and friends.

Representative Holly Stover and District Attorney Natasha Irving will be on hand to address the gathering, as well as U.S. Senatorial candidates Betsy Sweet and Bre Kidman. Sara Gideon, Speaker of the Maine House and candidate for U.S. Senate, has also been invited. Local musicians Marcus Hutchins, Jack Mears, and Bill Arsenault will provide live music, with an eclectic mix of pop, jazz, and folk. Families are welcome and are asked to bring a blanket or chairs.

For updates and more information please visit the Boothbay Region Democrats' Facebook page https://www.facebook.com/Boothbay-Region-Democrats-337750396841252/, or contact Paula Arsenault at paulamragsdale@gmail.com or 207-380-7554. Pre-registration for the July 13 picnic is appreciated but not required.
ABOUT THE LINCOLN COUNTY DEMOCRATIC COMMITTEE
The Lincoln County Democratic Committee (LCDC) promotes the ideals, principles, and philosophy we share as Democrats. The nomination and election of candidates who advocate these ideals and principles ensure an effective, democratic government of and for all the people.