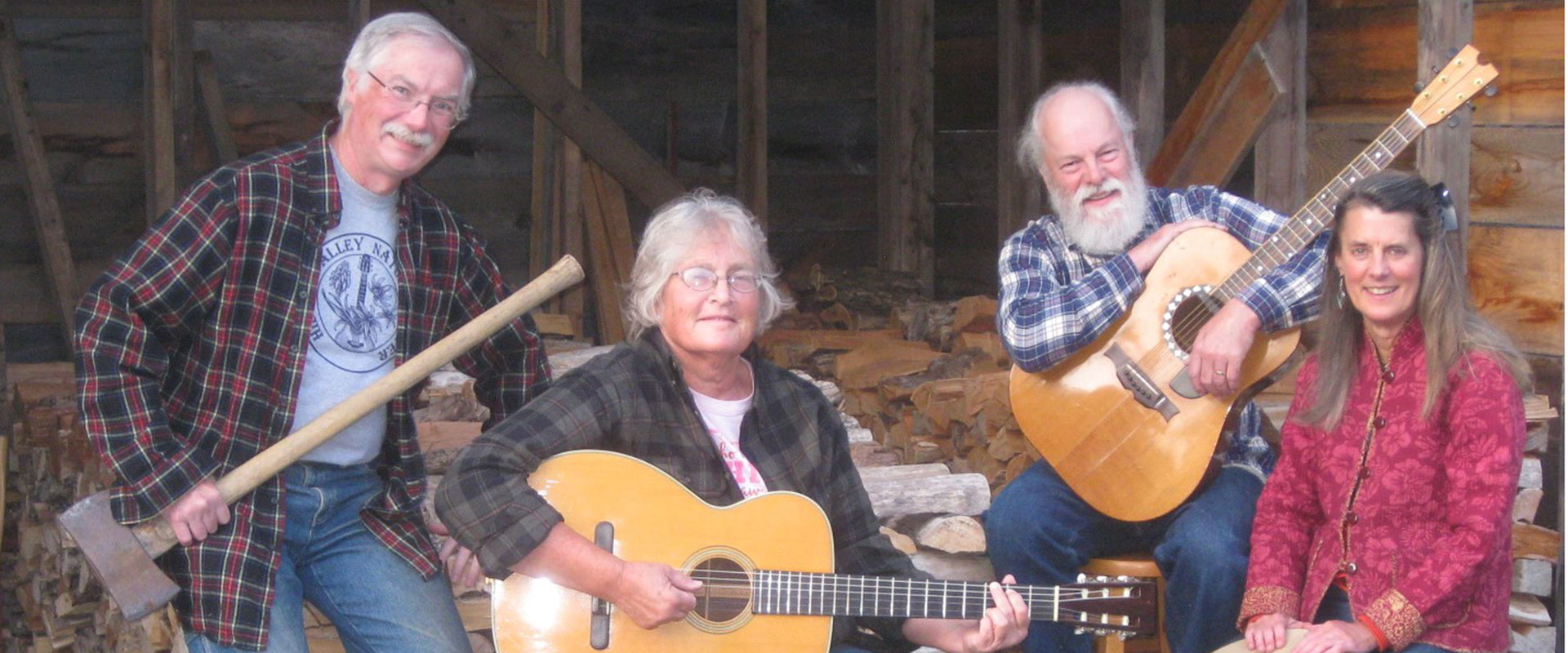 04 Oct

HARVEST DINNER PROGRAM TO INCLUDE LIVE MUSIC & CANDIDATES
FOR IMMEDIATE RELEASE
Contact: Geoffrey Bates at (207) 644-8776
U.S. Congresswoman Chellie Pingree to attend and midcoast favorites Well Seasoned to perform
WHITEFIELD, ME, October 4, 2018 – Our U.S. Congresswoman and farmer Chellie Pingree will attend and folk group Well Seasoned will perform at the Lincoln County Democratic Committee's (LCDC) Annual Harvest Dinner at the historic Kings Mills Union Hall, 901 Townhouse Road in Whitefield on Sunday, Oct. 14.
The meal will include hearty soups, chowders, breads, cider, and pies – all made with locally harvested produce – and will kick off at 5 p.m.
Pingree, who owns and runs a farm on North Haven, has been a vocal supporter of local sustainable farming. She has also worked to end food insecurity and believes that local farms are an important component of the solution.
Lincoln County has a wealth of newly established farms as well as a fine collection of heritage farms. I look forward to meeting and talking with both new and experienced farmers at the Harvest Dinner," said Pingree. "I know the hard work that goes into running a farm. I'm honored to join the Lincoln County Democrats in celebrating the contributions these dedicated people make to the local community."
Pingree will be joined by U.S. Senate candidate Zak Ringelstein and local candidates, Laura Fortman for State Senate and Chloe Maxmin for House. They will speak briefly as well as be present to hear and discuss voters' concerns and ideas about Maine's future direction and leadership. Other candidates seeking federal, state and county seats have also been invited.
We're so pleased that Well Seasoned has found time in their schedule to join us for this special evening of community," said Jim Torbert of Whitefield.
Well Seasoned, a group of Midcoast musicians, is dedicated to playing a broad range of American folk music on acoustic instruments, including Woody Guthrie, Leadbelly, Pete Seeger, Gordon Bok, and many others. Three of the group's four members will be present for the night's performance: Pixie Lauer, a fixture of the MidCoast folk music scene for years, who contributes her songwriting skills as well as a deep commitment to the American Folk Catalogue; Dan Townsend, a longtime member of The Young Geezers, a folk trio from northeast Pennsylvania, who has made Maine his retirement home; and Judy Nielsen, formerly of Inanna Sisters in Rhythm, who adds her considerable percussion skills to the mix. Well Seasoned has developed a signature sound that is being heard with increasing frequency in the MidCoast area.
Attendees may pay at the door or reserve a space through the secure portal at http://lincolncountydemocrats.com/harvest. Meals will be $15 and children under 10 will eat free of charge. Opportunities to be an official host for the event are available for $50.
For more information or to become a host, please contact Valarie Johnson at 549-3358 or ValarieSmithJohnson@gmail.com.
ABOUT THE LINCOLN COUNTY DEMOCRATIC COMMITTEE
The Lincoln County Democratic Committee (LCDC) promotes the ideals, principles, and philosophy we share as Democrats. The nomination and election of candidates who advocate these ideals and principles ensure an effective, democratic government of and for all the people.