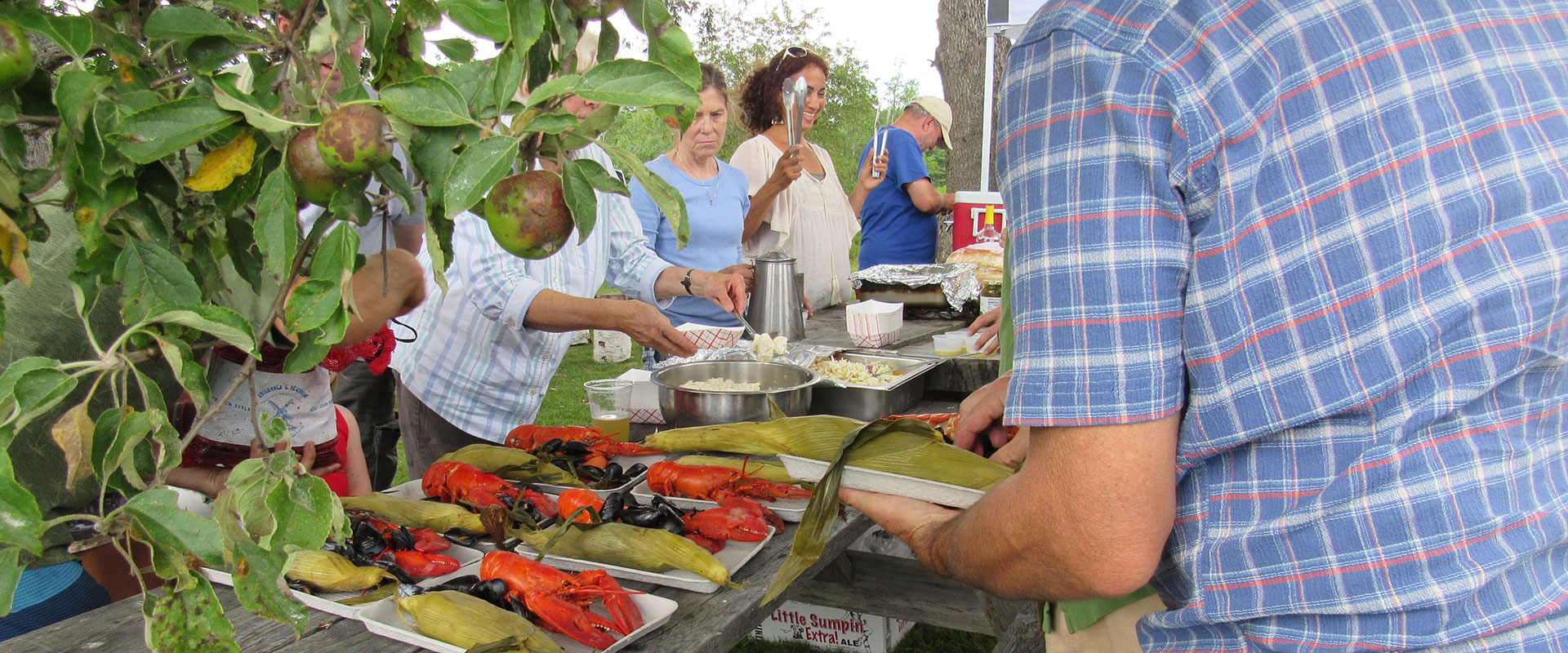 03 Jul

LOBSTER BAKE AND FAMILY FUN DAY SCHEDULED FOR AUG. 12 IN WALDOBORO
FOR IMMEDIATE RELEASE
Contact: Geoffrey Bates at (207) 644-8776
WALDOBORO, ME, June 29, 2018 – Join Democrats and unenrolled voters from throughout Lincoln County on Sunday, Aug.12 for an afternoon of music, outdoor games, lobster steamed over an open fire, and lively conversation.
The Lincoln County Democratic Committee (LCDC) will host its annual Lobster Bake and Family Fun Day at the Cider Hill Farm on West Main St. in Waldoboro from Noon until 3 p.m.
Many Democratic candidates, both statewide and local, will be in attendance to meet with voters. Learn more about the candidates: http://lincolncountydemocrats.com/candidates.
Tickets for the lobster dinner are $40 per person and include lobster, mussels, corn, potato salad, coleslaw, watermelon, and soft drink. Fresh oysters, beer, and wine will be available on-site for an extra charge. Jeff Hurd, owner of Waldoboro's Narrows Tavern will cater the event.
Folks who are interested in attending but who may not wish to order the full lobster dinner can purchase tickets for a grilled hot dog dinner for $16. Children's hot dog dinners are available for $10. These meals also include corn, potato salad, coleslaw, watermelon, and soft drink.
The LCDC has been hosting summer lobster bakes for over 35 years," said Betsy Wooster, Chair of the LCDC Fundraising Committee.
We'll begin a social hour at noon and have dinner at 1 p.m., followed by the raffle drawing for our "Treat for Two" excursion to Nebo Lodge on North Haven Island and a 50/50 Share the Pot. Summer air, championship bean bag, amazing food, and great conversation make this the perfect way to spend a Sunday afternoon in Maine," she continued.
For more information about this event or to make reservations, drop by the LCDC Campaign Office at 521 Main St. in Damariscotta (call 207-687-7052 for hours), download the registration form at http://lincolncountydemocrats.com/lobster2018, or pay online at http://lincolncountydemocrats.com/lobster. The last day to make reservations is Monday, Aug. 6.
ABOUT THE LINCOLN COUNTY DEMOCRATIC COMMITTEE
The Lincoln County Democratic Committee (LCDC) promotes the ideals, principles, and philosophy we share as Democrats. The nomination and election of candidates who advocate these ideals and principles ensure an effective, democratic government of and for all the people.