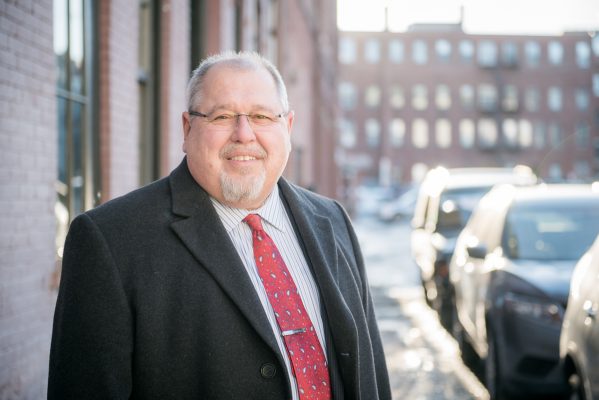 02 May

Mark Dion

Information provided by the Candidate.

Few places in Maine are as beautiful as the rocky beaches of Pemaquid or as iconic as the local cafes serving lobster rolls along Commercial Street in Boothbay Harbor every summer. As a proud Mainer, I refuse to believe that the best days of Lincoln County are behind us.

For the last eight years, our state has been led by a governor who believes that if we only cut taxes on the wealthy and scale back our public services and regulations, Maine's economy will rebound. Two terms later, as Maine communities continue to struggle with an increasingly stagnant economic base, and too many of our families are witnessing the mass exodus of our young people, the consequences of that approach have become clear.

I believe strongly that we need to stop cutting back on the services that Mainers depend on and start doing everything we can to make our state the best that it can be. If we do, I'm confident that Maine communities, particularly those along our coastline, will once again become attractive harbors for all sorts of families seeking a place to call home.

Doing so will mean working with the federal government to expand MaineCare, so that we can guarantee that everybody in Maine is able to access the healthcare services that they need to thrive. It will mean fixing our aging infrastructure and improving our schools, especially our community colleges and research institutions. We will have to coordinate strategic economic development initiatives to bolster Maine's existing businesses and support Maine's innovators in starting new firms. Throughout it all, we'll have to remain cognizant of the needs of our senior citizens and our neighbors with disabilities. Mainers still believe in our communities. It's time we have a government that believes in us too.

These efforts will be difficult and will take time, energy and experience to carry out effectively. We can't just solve these problems from the boardroom, the courtroom or the halls of the legislature. We have to solve these problems at the street level as well. Over the last forty years, I've worked at every level of government – local, county and state – to bring about significant changes within Maine's public institutions. I don't have a perfect plan, nobody does, but I know how to bring people together to solve problems. I'm confident that if we work together, we can pass on a Maine that our children and grandchildren will be proud to call home. Let's do this!

Mark Dion grew up in a Franco-American family in Lewiston, where his dad was a career firefighter and union member. Mark was the first person in his family to go to college, attending the University of Maine Portland-Gorham.

Following graduation, Mark was appointed to the Portland Police Department where he served for twenty-one years, rising to the rank of Deputy Chief of Police. As a cop, Mark broke new ground, receiving commendations from both President Clinton and Senator George Mitchell for the community policing strategies that he pioneered, starting some of Portland's first big community gardens and developing one of the country's first programs focused on keeping LGBTQ youth safe.

After retiring from the Portland Police in 1998, Mark threw his hat in the ring as a candidate for public office, getting elected as the Sheriff of Cumberland County, where he served for the next twelve years. As Sheriff, Mark oversaw the expansion of the Cumberland County Jail into one of the largest providers of mental health and addiction services in the state of Maine and contradicted much of the law enforcement community when he came out strongly in support of the legalization of medical marijuana. During this time, Mark also continued his studies, receiving both a masters and a law degree.

Mark joined the Maine Legislature In 2010 and served three terms in the House before being elected to the Maine Senate, where he currently represents Portland and Westbrook. During his time as a legislator, Mark has chaired two committees and has become a leading voice in the efforts to reduce Maine's carbon footprint, expand MaineCare and help people struggling with drugs gain easier access to treatment. Mark is currently leading the charge to bring Republicans and Democrats together on a bill to make it easier for law enforcement to temporarily take firearms away from people who are homicidal or suicidal.

Mark lives in Portland with the love of his life, Cheryl, a home health nurse to whom he has been married for 38 years. Mark and Cheryl are blessed to have two grown daughters and a scruffy old pup, Jax, a terrier they rescued from Tennessee.

Mark is running a traditionally financed campaign, relying primarily on hundreds of small donations from local people throughout Maine. Mark has been a leading proponent of both Maine's clean election system as well as Ranked Choice Voting for years, but, as he did not come into this race with a large organized network of support already behind him, it would have been close to logistically impossible for him to collect 3,200 qualifying contributions on his own.

For forty years, Mark Dion has stood up for the rights of everyday Mainers, taking on the prison system, the gun lobby and the one percent, fighting so that everybody in Maine can meet their basic needs and have a safe home to come back to at the end of the day. If you believe that it's time for Maine to have a solid, compassionate, highly capable leader with the street-level experience to back it up, Mark Dion is your candidate.

When Bernie Sanders was running for President, his average donation was $27. Mark was a proud Bernie supporter, but we know he isn't quite Bernie himself, so we're only asking for $26.

Click here to donate now: https://secure.actblue.com/donate/dionforgovernor.