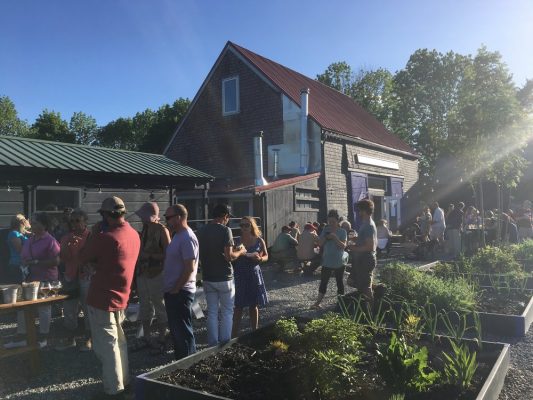 09 Jul

MEET THE CANDIDATES IN WALDOBORO JULY 19
FOR IMMEDIATE RELEASE
Contact: Barb Burt, LCDC Campaign Chair at (207) 687-7052
Democracy is Brewing in Lincoln County kicks off a series of informal meet-ups with candidates.
WALDOBORO, ME, July 9, 2018 – All interested voters are invited to meet a number of candidates on Thursday, July 19, 5-7 p.m. at Odd Alewives Farm Brewery, 99 Old Route One in Waldoboro.
There is no charge for the meet-up sponsored by the Lincoln County Democratic Committee (LCDC). A cash bar will be available in the new tasting room. Learn about the brewery online at https://oddalewives.com/.
Confirmed to date: Zak Ringelstein for U.S. Senate, Laura Fortman for State Senate (Lincoln County minus Dresden plus Washington and Windsor), and Natasha Irving for District Attorney (Knox, Lincoln, Sagadahoc and Waldo Counties).
Lincoln County Sheriff Todd Brackett, County Commissioner (Bremen, Bristol, Monhegan Plantation, Nobleboro, South Bristol, Waldoboro) Bill Blodgett, and independent candidate for State Representative (Friendship, Union (part), Waldoboro and Washington), Jeffrey Evangelos have also been invited.
"Yes, elections are important, and so is getting to know the values and character of candidates deserving your vote. But who says it can't be fun too! Why not enjoy having that conversation where you can loosen up among friends in an informal setting," said Chris Johnson, former State Senator and current LCDC Chair.
The LCDC offers many "meet the candidates" events across the county along with other group discussions and meetings. Learn more at http://lincolncountydemocrats.com/calendar or www.facebook.com/lincolncountydems/.
ABOUT THE LINCOLN COUNTY DEMOCRATIC COMMITTEE
The Lincoln County Democratic Committee (LCDC) promotes the ideals, principles, and philosophy we share as Democrats. The nomination and election of candidates who advocate these ideals and principles ensure an effective, democratic government of and for all the people.