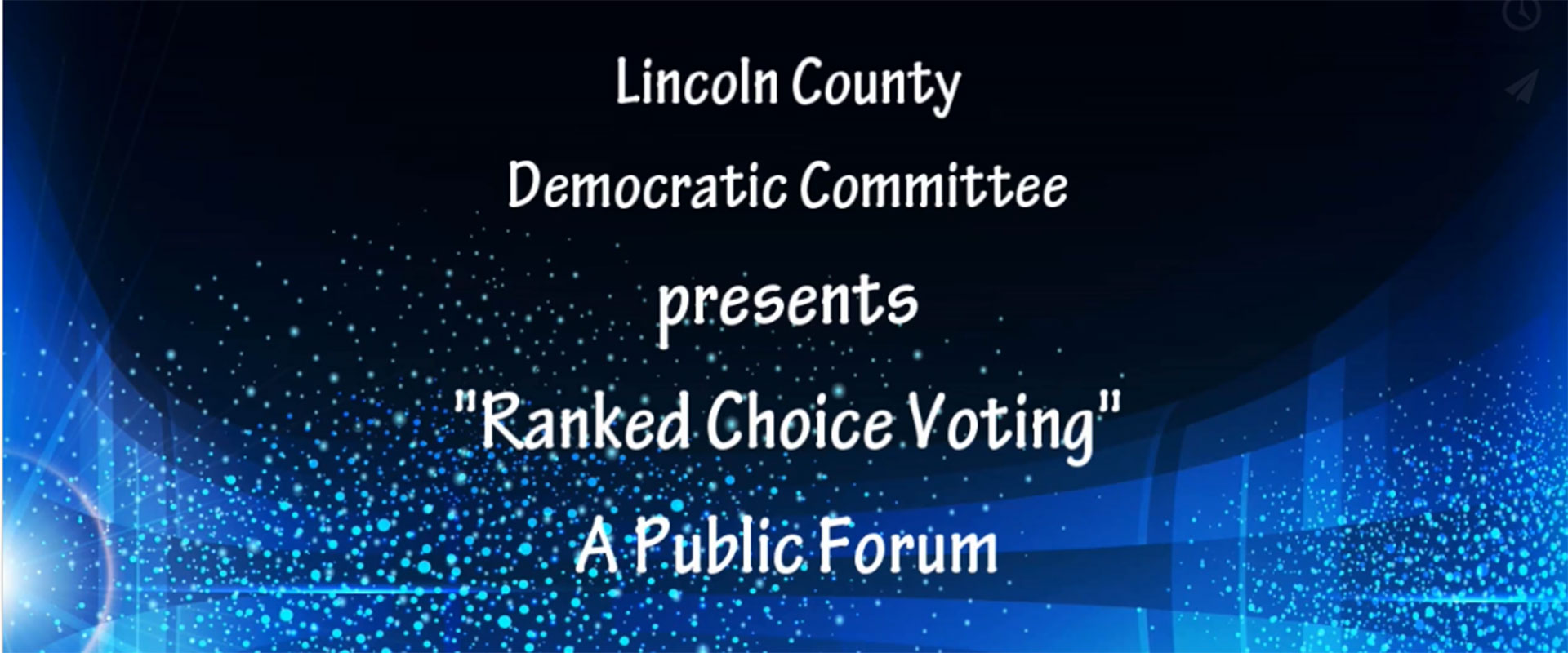 26 May

MONTHLY MEETING RECAP | MAY 16, 2018

The public was invited to a presentation on Ranked Choice Voting.

Led by Abbie Ryder, Education Field Director of The Chamberlain Project Foundation, the program offered nonpartisan background on RCV, an explanation of how the system works, a sample ballot, and Q&A.

LCTV was on hand to record the session. See video below.

Committee Business Meeting followed.