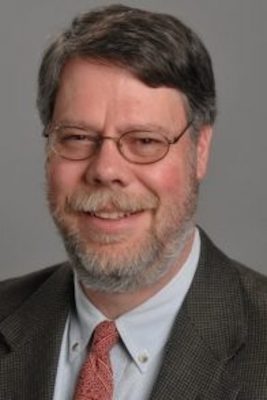 06 Jul

NEW DISCUSSION GROUP SERIES FEATURES EXPERTS IN POLICY AND HISTORY STARTS JULY 16
FOR IMMEDIATE RELEASE
Contact: Barb Burt, LCDC Campaign Chair at (207) 687-7052
UCLA Professor Mark A. Peterson, Ph.D. kicks off the series with a discussion about health care in America.
WALDOBORO, ME, July 6, 2018 – The Lincoln County Democratic Committee (LCDC) is pleased to announce a series of "Egghead Evenings" taking place on various Mondays from 7 – 8:30 p.m. throughout the summer at their Campaign Office at 521 Main St. in Damariscotta.
These open discussion groups will focus on policy-related or historical topics featuring experts who live in or frequent Midcoast Maine.
On Monday, July 16, Professor Mark A. Peterson, Ph.D. will lead a discussion "The Windy Road to Universal Health Care in America."
Summer Round Pond resident Peterson is a founding team member of the UCLA-based multidisciplinary Blue Sky Health Initiative to transform the U.S. health and health care system, which helped advise Congress on the inclusion of disease prevention and health promotion strategies in the Affordable Care Act.
At UCLA, he is Professor of Public Policy, Political Science, and Law, and has twice been the Chair of the Department of Public Policy. A specialist on American national institutions, much of Peterson's scholarship focuses on the Presidency, Congress, interest groups, and public opinion, evaluating interactions among them, and their implications for policy making, both within the general domain of domestic policy and with special attention to national health care policy, Medicare reform, and HIV/AIDS politics and policy.
He is currently at work on a book manuscript entitled "Hardball Politics, Hobbled Policy: Contexts, Choices, and Consequences in U.S. Health Reform."
Egghead Evenings continue in through September with topics including: civil rights, climate change and the economy. Visit http://lincolncountydemocrats.com/events for a full schedule.
For more information, contact office@lincolncountydemocrats.com or call (207) 687-7052.
ABOUT THE LINCOLN COUNTY DEMOCRATIC COMMITTEE
The Lincoln County Democratic Committee (LCDC) promotes the ideals, principles, and philosophy we share as Democrats. The nomination and election of candidates who advocate these ideals and principles ensure an effective, democratic government of and for all the people.