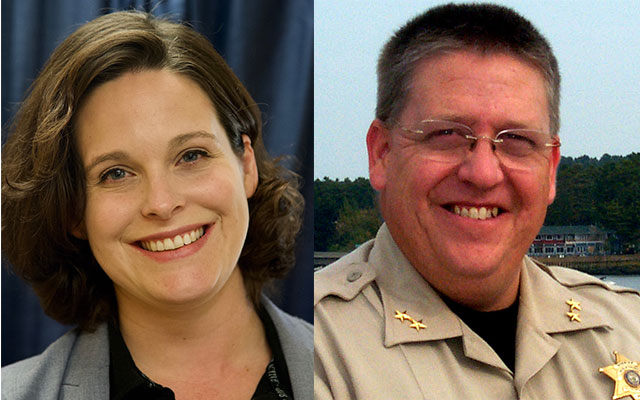 04 Apr

Public Safety Advocacy Workshop April 15
How to impact lawmaking through your stories

NEWCASTLE, Maine, April 4, 2019 – The second session in a series of workshops titled "Our Voice, Our Legislature" will take place on Monday, April 15 at 6:30 p.m. in the Community Room at the Newcastle Fire Station, 86 River Road. The public is invited to attend any or all of the free sessions which are organized around topics featuring guest advocates as presenters along with elected officials and other local experts.
Public safety is the topic to be addressed on April 15. Guest speakers Sheriff Todd Brackett, District Attorney Natasha Irving, and Geoffrey Bickford, executive director of the Maine Gun Safety Coalition, will discuss proposed legislation intended to protect the public from harm due to firearms. Attendees should visit http://lincolncountydemocrats.com/voice for full details, including links to the specific proposed legislation to read before the workshop.
Each 90-minute workshop, hosted by the Lincoln County Democratic Committee, begins with an overview of proposed legislation related to the theme and concludes with expert instruction on providing testimony at public hearings, contacting legislators, and sharing your voice with friends, family and neighbors through social media or by writing letters to the editor. Participants are encouraged to bring in drafts of letters or testimony to share for review.
On April 22, the topic will be on election lawmaking, focusing on the proposed ranked-choice voting amendment to the Maine Constitution and joining the interstate National Popular Vote compact among other proposed fair election and voting rights legislation. Future topics and dates to be announced. Contact info@lincolncountydemocrats.com with questions. To register for the LCDC email list, visit http://lincolncountydemocrats.com/sign-up/.
The next regular meeting of the Lincoln County Democratic Committee is Thursday, April 18, at the Newcastle Fire Station, 86 River Road. All registered Democrats and unenrolled progressives are welcome to attend. Found out more, including what's on the agenda: http://lincolncountydemocrats.com or www.facebook.com/lincolncountydems/.
ABOUT THE LINCOLN COUNTY DEMOCRATIC COMMITTEE
The Lincoln County Democratic Committee (LCDC) promotes the ideals, principles, and philosophy we share as Democrats. The nomination and election of candidates who advocate these ideals and principles ensure an effective, democratic government of and for all the people.