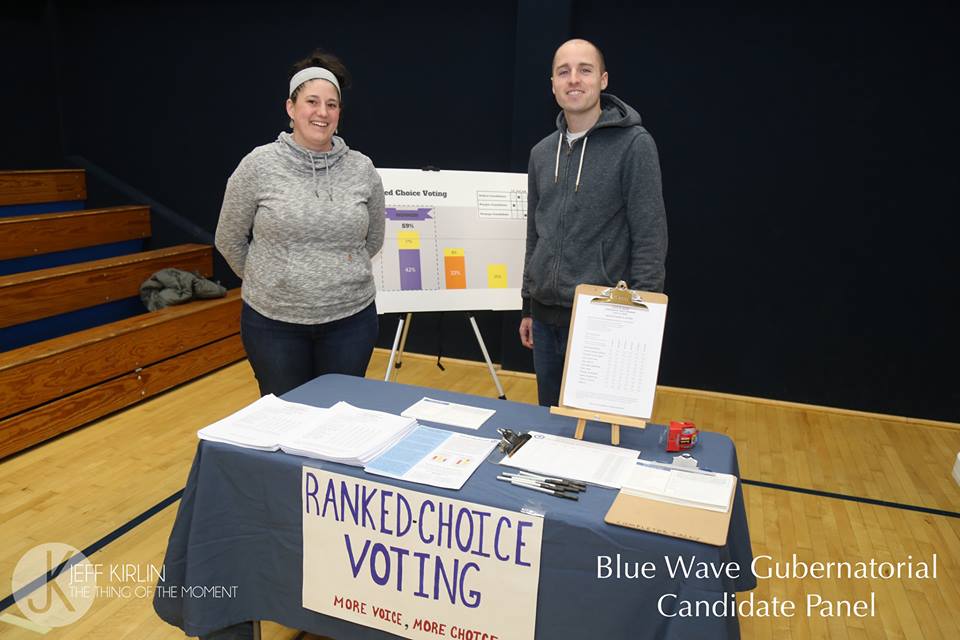 07 May

RANKED CHOICE VOTING PRESENTATION ON MAY 16
FOR IMMEDIATE RELEASE
Contact: Kelli Burton, (614) 203-9721
The Lincoln County Democratic Committee invites the public to an educational presentation on RCV as part of its monthly meeting.
WALDOBORO, ME, May 7, 2018 – The Lincoln County Democratic Committee (LCDC) will hold an informational session on ranked choice voting (RCV) on Wednesday, May 16, 6:30 PM, at the Newcastle Fire Station, 86 River Road.
Led by Abbie Ryder of The Chamberlain Project Foundation, the program will offer non-partisan background on RCV, an explanation of how the system works, and a sample ballot.
RCV was passed by citizen's referendum in November 2016. Last year, the Maine Legislature passed a bill delaying its implementation until 2021. But in March 2018, a "people's veto" petition to repeal that law and restore RCV use for some elections was certified by the Maine Secretary of State. That veto will be on the ballot at the June 12 election. At the same time, Maine voters will use RCV for state and federal primaries, becoming the first state in the country to use RCV statewide.
We understand that there is a lot of confusion surrounding this issue and we hope to clarify that confusion through non-partisan, unbiased, educational presentations," said Ryder, Education Director for The Chamberlain Project Foundation.
The Chamberlain Project Foundation, a 501c(3) organization, was created to support the RCV initiative and is required by law to stay neutral on any political campaign. FMI: https://www.morevoice.org/.
This LCDC meeting is open to the public. FMI: info@lincolncountydemocrats.com.
ABOUT THE LINCOLN COUNTY DEMOCRATIC COMMITTEE
The Lincoln County Democratic Committee (LCDC) promotes the ideals, principles, and philosophy we share as Democrats. The nomination and election of candidates who advocate these ideals and principles ensure an effective, democratic government of and for all the people.