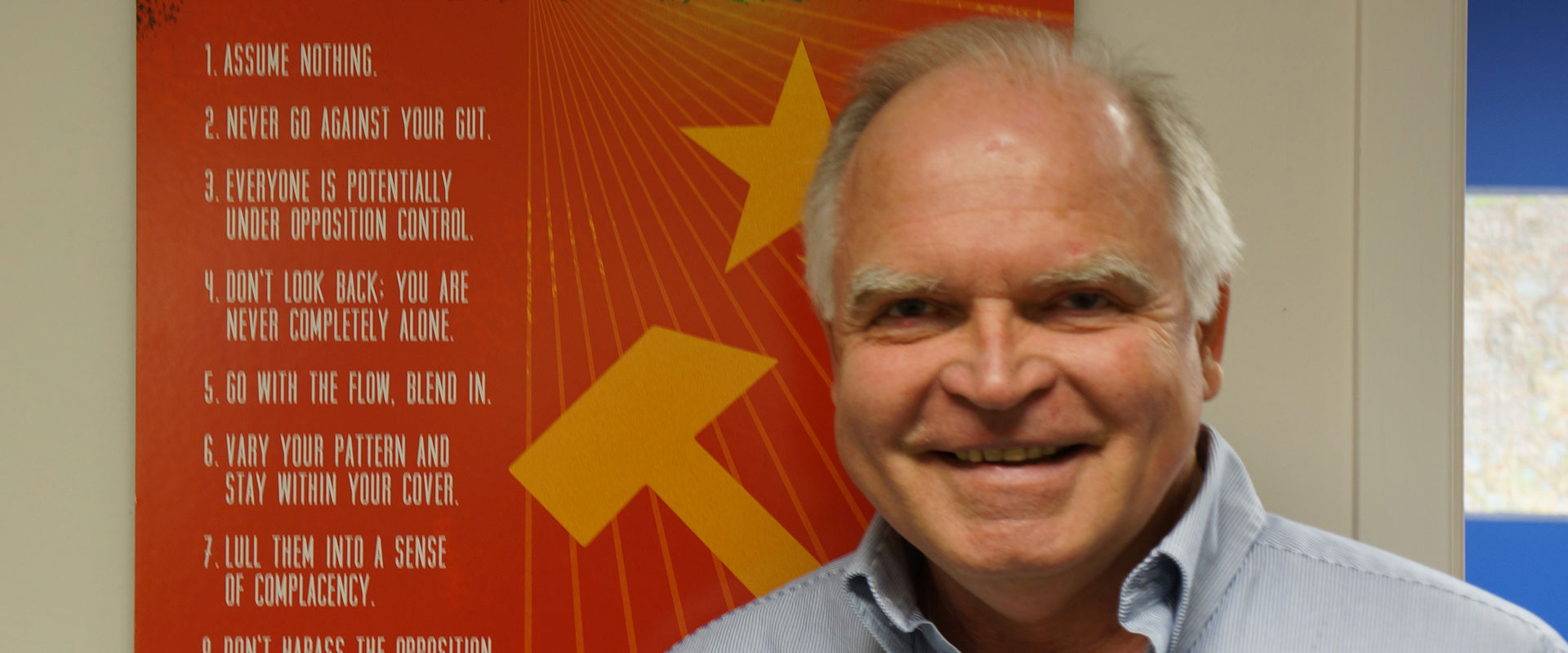 18 Sep

"Russian Hacking and Weaponization of Social Media: Active Measures Targeting the U.S."
FOR IMMEDIATE RELEASE
Contact: Geoffrey Bates at (207) 644-8776
DAMARISCOTTA, ME, September 18, 2018 – Russians. Social Media. Mid-Term Elections. Paul Zalucky, retired CIA operative, will present a timely discussion of "Russian Hacking and Weaponization of Social Media: Active Measures Targeting the U.S." at the Lincoln County Democratic Committee's (LCDC) next Egghead Evening, Monday, Oct. 8, from 7-8:30 p.m. at the LCDC's headquarters at 521 Main St., Damariscotta.
Zalucky served for 27 years as an operations officer in the Central Intelligence Agency before retiring from its executive ranks in 2008. Twenty-three of those years were spent overseas running and managing operations, first in regions that were on the front lines of the Cold War and then the Middle East where regional stability, nuclear proliferation, and terrorism were the driving issues. He engaged extensively with senior foreign government officials as well as the White House and State and Defense Departments. Issues with which he was tasked ranged from dealing with Osama bin Laden and Al Qaida, to nuclear proliferation and Russian operations.
Since his retirement, Zalucky has lived with his wife Carole in Southport and continued his international travel with a primary focus on business and consulting work in Central and Eastern Europe.
The LCDC has offered a number of "Egghead Evenings," open discussions of current events and issues, this season at their headquarters in Damariscotta. This is the final event of the series. Learn more at http://lincolncountydemocrats.com/calendar, www.facebook.com/lincolncountydems/ or @LCMaineDems on Twitter and @progressivelincolncounty on Instagram.
ABOUT THE LINCOLN COUNTY DEMOCRATIC COMMITTEE
The Lincoln County Democratic Committee (LCDC) promotes the ideals, principles, and philosophy we share as Democrats. The nomination and election of candidates who advocate these ideals and principles ensure an effective, democratic government of and for all the people.