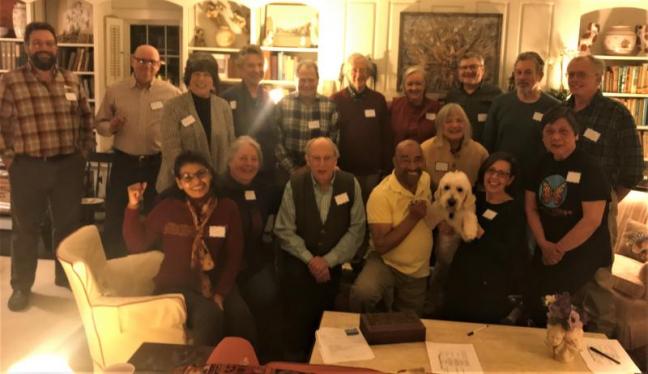 16 Apr

Wiscasset Democratic Committee holds first meeting

The newly formed Wiscasset Democratic Committee held its first meeting on April 11 at the home of committee co-chairwoman Wendy Ross and co-chairman Tom Eichler.

More than 20 people attended the potluck evening. The committee made plans for upcoming events and elected Richard Litz as treasurer and Natalie Allen as its secretary.

Two candidates for the state legislature spoke to the group — Jason Putnam, of Wiscasset, the Democratic candidate for District 87 in the Maine House of Representatives, and Laura Fortman, of Nobleboro, who is running to be the state senator from Lincoln County.

Those interested in joining the group can contact Eichler at teeichler@gmail.com or 882-7060.