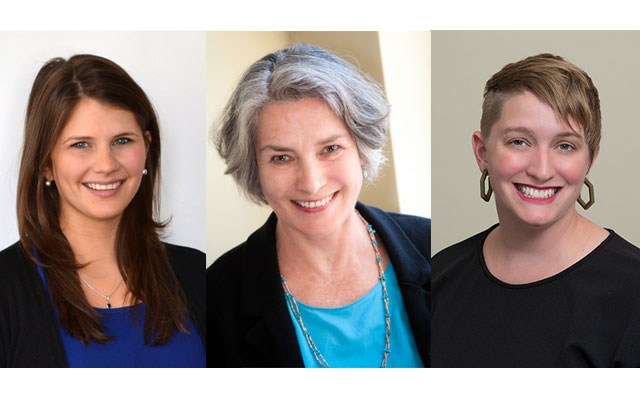 08 Apr

Workshops promoting legislative advocacy rescheduled from April 8
Senator Eloise Vitelli now scheduled to attend
NEWCASTLE, Maine, April 8, 2019 – The previously announced series of workshops titled, "Our Voice, Our Legislature" has been rescheduled due to Monday's storm. Instead of one health care session, the workshop will now take place on April 11 and 17 also at 6:30 p.m. in the Community Room at the Newcastle Fire Station, 86 River Road each day.
On Thursday, April 11, Kate Ende, policy director of Maine Consumers for Affordable Health Care will talk about proposed bills regarding prescription drug pricing.
Cait Vaughan, community organizer for Maine Family Planning is now scheduled to present on Wednesday, April 17, along with Assistant Senate Democratic Leader Eloise Vitelli (SD 23), a new addition to the agenda.
Each 90-minute workshop begins with an overview of proposed legislation related to the scheduled theme and concludes with expert instruction on providing testimony at public hearings, contacting legislators, and sharing your voice with friends, family and neighbors through social media or by writing letters to the editor. Attendees are encouraged to bring in drafts of letters or testimony to share for review and should visit http://lincolncountydemocrats.com/voice for full details, including links to the specific proposed legislation to read before the workshop.
The remainder of the series will be held on Mondays at the same time, same location on April 15 (public safety); April 22 (elections and voting rights); and April 29 (environment and conservation). Contact info@lincolncountydemocrats.com with questions.
ABOUT THE LINCOLN COUNTY DEMOCRATIC COMMITTEE
The Lincoln County Democratic Committee (LCDC) promotes the ideals, principles, and philosophy we share as Democrats. The nomination and election of candidates who advocate these ideals and principles ensure an effective, democratic government of and for all the people.