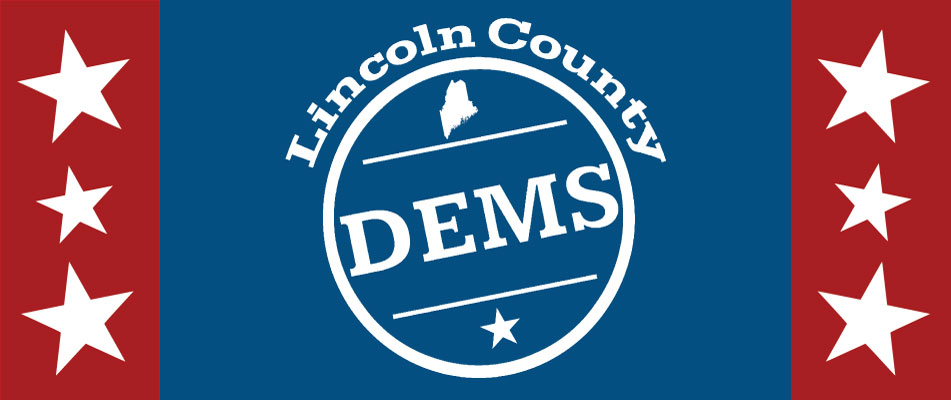 22 May

Your LCDC Campaign Committee Needs You

Updated September 29:
VICTORY STARTS HERE!
As you know, the things we do in October will lay the foundation for a Democratic Victory in November. We have fabulous candidates on our slate. They are of a caliber to turn this state around after eight years of disastrous leadership.
We have a few October events going on, but most important, we hope you will find time to be a part of the victory by volunteering on the campaign. There are many ways to lend your help. Many of you have been doing tons of work already; thank you for your efforts! If you haven't started volunteering yet, make a commitment. Sign up today or stop by the office.
1) Cover a weekly office shift at the campaign headquarters. Stop by, email, or call 207-687-7052 to set up your time.
2) Drive or canvass for candidates as they knock on 10,000+ doors across the county. Contact April or Breanna.
3) Bring a friend to meet candidates at their events or at candidates forums so that you both can share what you learn with your family and friends.
4) How many signs do you think we need to get up across the county? Offer to help spread the word and show your support by completing the form.
EVENT HELP IS NEEDED
Saturday, October 20 — Rally for Democracy Street Fair!
From 4:30-7:30 PM in the parking lot behind the headquarters.
Food trucks, live bands, rousing candidate speeches, and, we hope, an enthusiastic crowd of all ages. Bring your friends and neighbors who are interested but maybe not totally engaged. This will be our last blast before we knuckle down for our gigantic Get Out the Vote (GOTV) effort. We need some help with the rally; if you'd like to be part of the team, choose a task from the list and contact Barb Burt at office@lincolncountydemocrats.com:
Someone with a truck with a hitch to pick up the trailerable generator from Kennebec Rental in Woolwich on Saturday morning and return it on Monday morning
Four people to help manage the parking (we'd like to get a golf cart to drive attendees from the CLC-YMCA parking lot to the rally)
Two people to help with the layout of the food trucks
One person to help the bands set up and break down
One person to manage the candidate speakers
Four people to help set up the lights (we are looking for construction lights to borrow for that night)
Two people to oversee the trash barrels; empty them as needed
Volunteers to circulate through the crowd to sign up GOTV canvassers, sell 50/50 raffle tickets, hand out candidate lit
Volunteers to stay and help clean up after
THE FINAL CHALLENGE
GOTV! November 1 – November 6
We need to make sure that every last vote for our candidates makes it into the ballot box. To that end, we'll be running an incredible effort out of our headquarters. April Thibodeau will be the GOTC manager; Howard Waxman will be our canvas captain. We have about 268 canvassing slots to fill — 134 from Nov 1-5, and 134 on Election Day. It's all hands on deck! Please print out the GOTV schedule form, fill in the times that you can volunteer, and drop it off at the headquarters. (or come to the office to complete a form there)
Our election night party will start at the headquarters when the last canvasser returns!
Your support will make ALL THE DIFFERENCE in helping our candidates get as many votes as possible this November.
Thank you!
Sign Up to Volunteer Today!