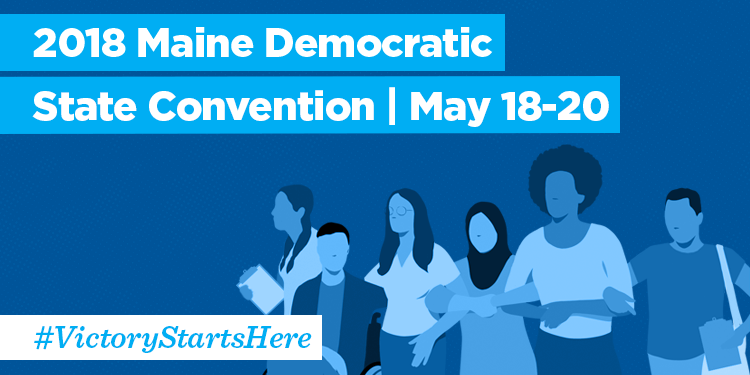 04 Apr

2018 Democratic State Convention

Our 2018 Democratic State Convention will take place on Friday, May 18 – Sunday, May 20 at The Colisee in Lewiston. The convention gives Democrats the opportunity to hear from MDP leadership, Democratic candidates, and grassroots leaders; meet fellow passionate Democrats from across the state; and participate in activist workshops. Check out our tentative Convention Schedule for more information. Please note: schedule and events are subject to change. Only Convention delegates and alternates speak on the floor and vote, but the event is open to the public and we encourage you to attend!
WAYS TO GET INVOLVED
Questions: convention@mainedems.org
*Please note: convention registration fee waivers are available for situations where paying the registration fee would create a financial hardship.