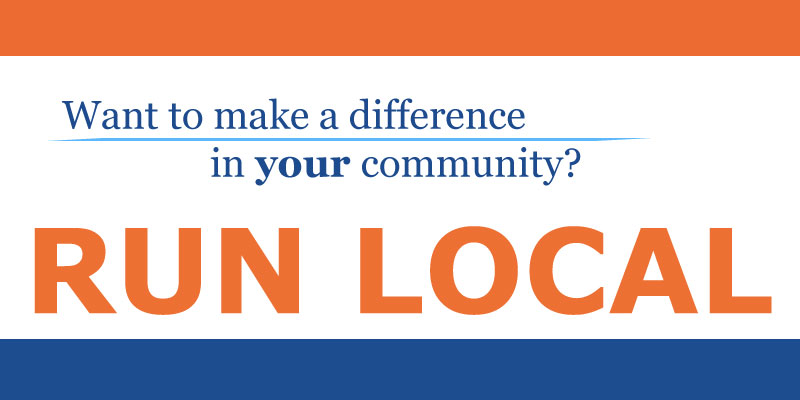 04 Apr

LINCOLN COUNTY DEMOCRATS ENCOURAGE RESIDENTS TO RUN FOR LOCAL OFFICE
FOR IMMEDIATE RELEASE
Contact: Chris Johnson, Somerville at (207) 549-3358
Citizens who care about their communities can consider leadership roles of all levels in order to participate in local decision-making
WALDOBORO, ME, March 8, 2018 – The Lincoln County Democratic Committee (LCDC) announced that many training and support resources are available to residents running for municipal offices such as members of select boards, school boards, planning boards, budget committees, etc. Even though local offices are nonpartisan, the LCDC encourages local progressives to take part at every level of government to ensure their values are well represented.
Progressives can no longer let others do the work of public service and blame politicians when things don't go our way. It's time for us to step up and be the change we'd like to see in the world by bringing our values to the committees, boards, and legislatures of our towns, counties, and states," shared April Thibodeau, Westport Island Democratic Committee Chair.
Ten Lincoln County towns have seats to fill in upcoming elections. Most of these elections will be held on Tuesday, June 12, along with Party primary elections. Nomination papers must be filed in the town offices by these dates to be included on these ballots: April 12 for Dresden; April 13 for Damariscotta, Newcastle, Somerville, Waldoboro, and Wiscasset; and May 22 for Bremen. Although Boothbay's, Boothbay Harbor's, and Edgecomb's filing deadlines have passed, you may participate by voting in their elections on May 7, May 4, and May 18, respectively. Full details can be found by contacting your town clerk or visiting this page.
People who have never considered running for office may find the idea daunting," says Barb Burt, chair of the LCDC Campaign Committee. "But there is support for someone new to the process. In fact, candidates are often surprised by the enthusiasm of friends and neighbors."
Residents seeking help or advice on how to step forward and run for state, county, or local office may contact Barb at barbaraburt@protonmail.com. The LCDC will help candidates spread the word to like-minded voters by word-of-mouth and through social media and other outlets.
In addition, the Maine State Democratic Party sponsors a Run Local Program and hosts local and online training sessions. The next online session will be held on Thursday, April 19, at 5:30 PM. Sign up here.
Those considering running for office can find additional training and support through organizations such as Emerge Maine (www.emergemaine.org) or the National Democratic Training Committee (www.traindemocrats.org), to name a few. Find others here.
The next LCDC meeting is Wednesday, April 18, 6:30 PM, at the Newcastle Fire Station, 86 River Road. The LCDC meetings are open to the public. FMI: http://lincolncountydemocrats.com or www.facebook.com/lincolncountydems/.
ABOUT THE LINCOLN COUNTY DEMOCRATIC COMMITTEE
The Lincoln County Democratic Committee (LCDC) promotes the ideals, principles, and philosophy we share as Democrats. The nomination and election of candidates who advocate these ideals and principles ensure an effective, democratic government of and for all the people.