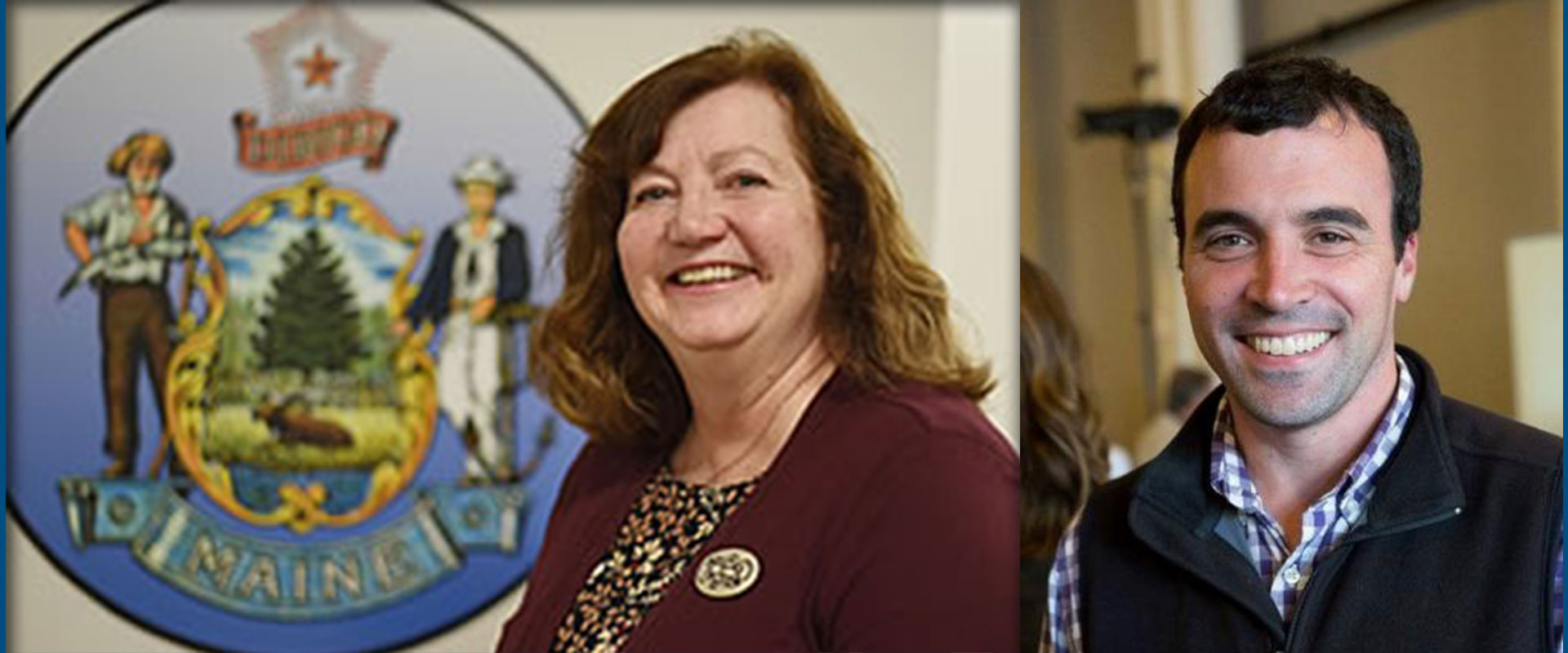 08 Jun

Lincoln County Democrats Meet June 20
FOR IMMEDIATE RELEASE
Contact: Chris Johnson, Somerville at (207) 549-3358
Attendees to hear an update from local members of the Mills' administration
NEWCASTLE, Maine, June 7, 2019 – The Lincoln County Democratic Committee's (LCDC) monthly meeting is an opportunity to meet members, participate in discussion, hear from political candidates, public officials and other speakers with expertise, ideas and opinions about current issues.
The next meeting is on Thursday, June 20, 6:30 p.m. in the Community Room at the Fire Station, 86 River Rd., Newcastle.
This month's agenda welcomes updates from two members of Governor Janet Mills' administration with Lincoln County connections.
Laura Fortman, of Nobleboro, was confirmed as the Commissioner of the Maine Department of Labor on Jan. 31, a position in which she also held under Governor John Baldacci from 2003 to 2011. Fortman also served as Deputy Administrator for the Wage and Hour Division at the U.S. Department of Labor from 2013 to 2017. According to the Department of Labor's website, "As Commissioner, Fortman leads the 500-person staff of the statewide Department in its work to help employers recruit and train a talented workforce, provide workers with the skills they need, assist individuals when jobs are lost, ensure safe and fair workplaces, and research employment data to support job growth."
Thomas Abello, a long term resident of Edgecomb, is the Governor's senior policy advisor for natural resources and transportation. Abello worked as director of external affairs for the Nature Conservancy of Maine for more than nineteen years.
The Fundraising Committee also reminds attendees to bring checks or cash to purchase "Treat for Two" raffle tickets. $30 per chance to win a $300 value farm to table island dining experience. Learn more at http://lincolncountydemocrats.com/raffle.
In 2019, the LCDC meets on the third Thursday of each month through November (except August) at 6:30 p.m. at the Newcastle Fire Station. All Democrats and progressive independent or unenrolled voters are encouraged to attend any committee meeting. Registered Democrats in Lincoln County are invited to join the LCDC as voting members to help in their work.
Information about the committee, its meetings and other activities may be found at http://lincolncountydemocrats.com or http://www.facebook.com/lincolncountydems/. You may also contact Chris Johnson, LCDC Chair, directly at 207-632-6066 or chair@lincolncountydemocrats.com.
ABOUT THE LINCOLN COUNTY DEMOCRATIC COMMITTEE
The Lincoln County Democratic Committee (LCDC) promotes the ideals, principles, and philosophy we share as Democrats. The nomination and election of candidates who advocate these ideals and principles ensure an effective, democratic government of and for all the people.