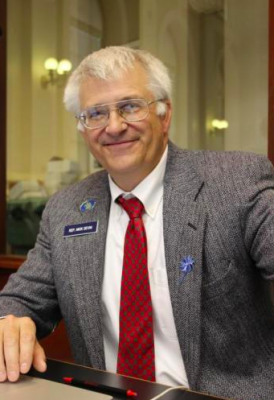 23 Jun

Mick Devin
CANDIDATE FOR RE-ELECTION
STATE HOUSE DISTRICT 90
representing Bremen, Bristol, Damariscotta, Newcastle, Nobleboro (part), South Bristol (part) and Monhegan Island Plantation, plus the unorganized territory of Louds Island
Information provided by the Candidate. Testimonials are quoted from printed Letters to the Editor.
"Mick has a strong record of diplomatically supporting issues that are critically important to our region, and he also has an established track record of obtaining positive results."

"As a Republican, I disagree with Democrat Devin on some issues, but on balance and especially with respect to the health of the natural systems of the Gulf of Maine and the coastal economies dependent on the productivity of these waters, Mick Devin is my preferred candidate for the District 90 House seat."

"Mick is paying attention, he's listening to his constituents, and he is championing and supporting solutions-based bills to tackle important problems that are facing not only his own community, but the entire state."

"As a Navy veteran, marine scientist, and father, his experience, knowledge, and compassion have served us well."

"…a great listener; a calm and collegial negotiator with Republicans, some of whom are personal friends; and a legislator committed to values all Mainers can get behind."

"Mick Devin is a scientist and someone who thinks rationally about how to solve problems in this district and in this state. He is one of the hardest-working representatives in the Maine Legislature and is an asset to our communities."

"Mick Devin is a thoughtful, knowledgeable state representative working hard for our good health, a safe and productive environment, gainful employment, and peaceful retirement. My experience—in health care, aquaculture, retail work, PTO administration, and as a public school substitute teacher—makes me very appreciative of Mick's energetic dedication to introducing and passing legislation that benefits all of us."